Making Videos for Shy Individuals
Do you consider making films too intimidating since you're a shy person? You're not the only one. The good news is that making videos does not have to be scary. Even individuals who don't consider themselves outgoing or confident may produce professional-quality movies with the correct equipment. This post will discuss strategies for producing high-quality video material appealing to the shy. We'll review some planning techniques and practical advice for making your own video so you can dive in confidently.
Understanding the Basics of Video Creation
If you're shy, making videos may seem like an impossible effort. The pressure to provide intriguing and engaging material may be overwhelming. Anybody can make great movies with a basic understanding of video production and the tools to overcome camera shyness.
Understanding the various video formats is the first step in mastering the fundamentals of video production. Live-action and animated videos are the two basic types of videos. Real individuals perform scenes or narrate stories in live-action films in front of a camera or microphone. Animated films employ computer software or hand-drawn pictures to produce moving visuals. Conducting some preliminary planning is vital, as your budget and artistic objectives will determine the style of film you pick.
In addition to learning about the many video formats out there, you should become familiar with the most common tools employed in the video production industry. This comprises cameras, microphones, tripods, lighting, and editing software. Investing in high-quality equipment may make a huge impact when making films. Purchasing a high-quality microphone, for instance, will guarantee crystal-clear, noise-free audio.
It's time to start preparing your content once you've learned the fundamentals of video production and amassed the essential tools. Before beginning production, think about your audience and the kind of tale you want to tell. A screenplay or storyboard might help you organize your thoughts before you start recording your video.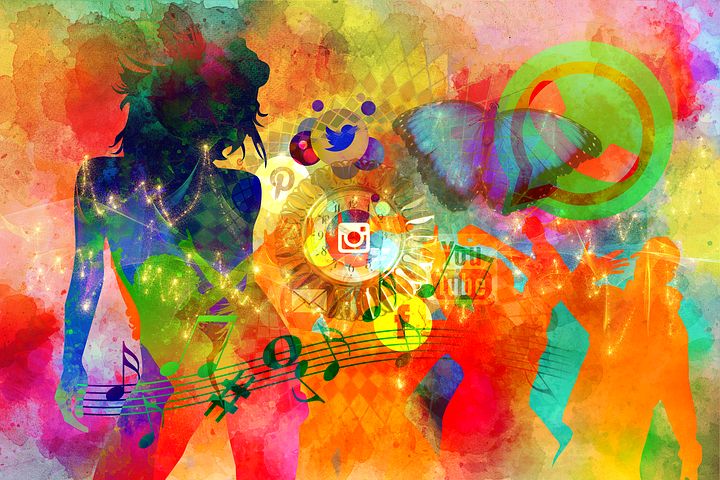 Planning Your Video Content
Particularly if you're shy, planning your video material ahead of time is crucial to producing a great video. You should plan out your message and delivery method in advance of filming. For individuals who are more reserved by nature, this may seem like a huge step, but it will help make the process of making a film much more bearable.
Make a list of all the topics you want your film to cover before you start brainstorming ideas. Plan out any points that must be included in the film by considering things that fascinate or excite you. Putting your ideas on paper may help organize your thoughts and ensure nothing crucial is overlooked when you get down to writing.
If you want your thoughts to flow effortlessly from one to the next, write them down and then organize them into an outline or script. Having a clear idea of the message you want your audience to get out of the video may benefit this situation. When it comes time to make the video, you'll have something concrete to work with if you've set some clear goals and jotted down your most important ideas.
Next, figure out how any visual components, such as diagrams or props, will be included in the video's content. Before going on to the next stage of production, make sure you have thoroughly researched any concepts with which you are unfamiliar.
Overcoming Nerves When Filming
Making a video may be nerve-wracking. In addition to technological issues, being in front of a camera can be nerve-wracking. If you struggle with shyness, recording yourself while no one else is present may seem like an impossible task. However, there are several measures you can do to calm your anxiety and make video filming simpler.
Set up the filming location such that you feel relaxed and at ease. Make sure there is nothing that may distract you or make you feel uncomfortable, such as turning off bright lights and replacing them with fewer lights or using natural light from the outside. You can relax your anxiety by remembering that this place is safe and familiar.
Practice in advance is another approach to calm your nerves. You may avoid sounding too scripted in your recordings by practicing what you're going to say aloud before you hit record. You can also practice speaking in front of a mirror or with supportive loved ones. Taking baby steps toward your goal can help you not only feel more at ease but also more prepared for when the time comes to actually shoot.
Last but not least, don't be shy about recording alternate versions of the same picture. If something doesn't turn out exactly as planned, don't stress over it. Just keep trying until you get it perfect; if necessary, take breaks between takes to prevent you from becoming too overwhelmed or upset.
Keep in mind that nobody enjoys being the center of attention, but with time and effort, anybody can become at ease in front of a camera.
Utilizing Technology to Help You Record Solo
Technology might help simplify the process if you're shy about shooting a video alone. You may record professional-quality footage all by yourself using modern equipment and editing tools.
Using a mobile device like a phone or tablet is an easy first step. Smartphones have high-quality cameras and microphones built right in, making them ideal for capturing films on the move. Use a tripod for stability or a selfie stick for portability to increase your production value. Plenty of applications are available that will simplify the process of making footage, including those with in-app lighting controls, different camera angles, and editing capabilities.
Consider getting an action camera if you want something more high-tech than a smartphone. Compact and able to record 4K video in practically any situation, these cameras are ideal for filming on the go or in the great outdoors without the need for bulky accessories (e.g., tripods). With an action camera like a GoPro Hero 7 or DJI Osmo Pocket 2, you can forget about carrying heavy baggage everywhere you go. Just strap the camera to your bike helmet and go!
Lastly, many high-end video editors have auto-editing tools that allow you to swiftly transform raw material into polished films without having to master complex editing procedures. Both Adobe Premiere Pro and Final Cut Pro X provide automated audio leveling, noise reduction features, and color grading effects that may help turn your projects from beginner to professional in no time. You can edit on these platforms from anywhere thanks to their mobile versions.
The most important element while making solo films is to believe in yourself; anyone can become a skilled filmmaker with enough time and effort put in.
Tips for Editing and Publishing Your Video
If you're shy or don't consider yourself tech-savvy, editing and distributing your film might be one of the most intimidating chores you'll ever face. No matter what kind of video you're doing, it's crucial to double-check your work before releasing it. This will guarantee that you have fixed any typos or other errors and any audio or visual problems that could detract from the material.
Adobe Premiere Pro and Apple's Final Cut Pro are just two of the many video editing applications available. With the help of these apps, you may cut and paste videos, fix colors and audio, add titles and transitions, and more. If you're new to video editing and don't feel comfortable using these apps straight away, there are additional possibilities. You may utilize free online programs like WeVideo or YouTube's own editor, which provide easier tools for trimming and applying basic effects to your movie.
It's time to share your video with the world when you've done editing it. But, before doing so, you should always double-check the settings of the platform you intend to upload it on, whether it be a social media site like Facebook or Instagram or a vlogging website like YouTube, to make sure the video plays correctly in all formats. If you want people to find your material when they do an internet search, you need to ensure that the information you provide is correct and up-to-date.
Don't forget to advertise your hard work after publication, too! If you feel awkward sharing the link with your friends and family or posting it on social media, you may always ask a friend or family member who has similar interests to do it for you. This will not only help you gain more visitors, but it will also keep you from having to defend your work in public.
Conclusion
It takes a lot of courage to overcome your shyness and learn how to make your own films. Yet anybody can learn to make interesting films with enough work and minor triumphs. Making videos is a great way to establish your brand, engage with your audience, and demonstrate enthusiasm for a topic. What are you waiting for? Create now!
References:
https://natashalanedesignco.com/get-confident-creating-videos/
https://medium.com/@helpme_70759/camera-shy-the-importance-of-video-content-in-2021-and-how-to-rock-it-309b7592b775
https://www.quora.com/I-m-shy-how-can-I-make-videos-for-my-blog-and-for-YouTube
The Article Video Creation for Shy People First Appeared ON
: https://ad4sc.com