The Rise of Lifestyle Influencers
Lifestyle influencers and bloggers have recently grown in popularity due to their distinct viewpoints on the newest fashion and lifestyle trends.
They have been a popular source of content for many brands due to their ability to produce a significant number of content for their audience.
Who are they exactly?
A lifestyle influencer has a sizable social media or blog audience. They communicate with their fans by posting photos, videos, and personal comments. Lifestyle influencers frequently spread information from various sources to improve their brand.
They have a social media following that they may monetize through sponsored content.
Bloggers are other lifestyle influencer who communicates with their target audience via blog posts or videos.
They frequently use blogging platforms such as Medium or Blogger to share helpful information with their target audience.
Bloggers and influencers have a lot in common regarding making money. They mostly use social media to communicate their thoughts and ideas to their followers and audience.
They can monetize their postings by including sponsored content or adverts. The current rise of lifestyle influencers and bloggers, on the other hand, has sparked everyone's interest in seeing the entire picture.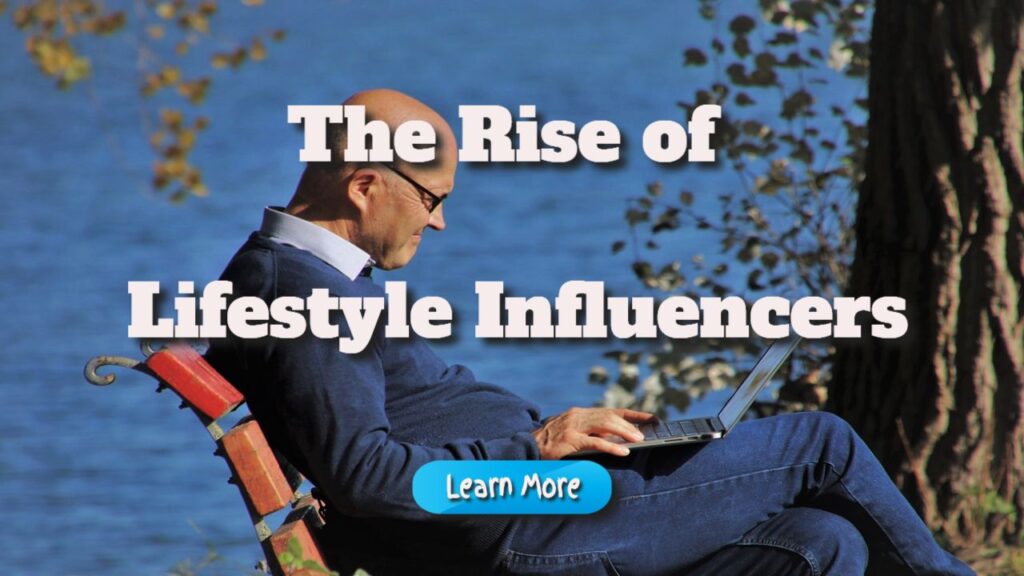 What distinguishes them?
The difference between lifestyle influencers and bloggers is that lifestyle bloggers have a blog. Lifestyle influencers have a large social media following that follows them.
Lifestyle bloggers share their tales, whereas lifestyle influencers share their followers' stories through images, videos, and other media types.
The quantity of influencer marketing activities has expanded due to the recent rise of lifestyle influencers and bloggers.
These two types of influencers have a diverse audience, allowing brands to target specific demographics.
Brands may better engage their customers with the help of lifestyle blogs. Lifestyle influencers, in turn, assist marketers in reaching a bigger audience by demonstrating how their products may fit into their lifestyles.
They also educate children to be content with what they have. Bloggers and lifestyle influencers have specialized skills. They provide material for their target audience by combining their creativity and distinct point of view.
They can speak to many people about critical matters, from the most tech-savvy to the most traditional.
Are the days of influencer marketing coming to an end?
Influencer marketing is a relatively new type of marketing that has grown in popularity in recent years.
This type of word-of-mouth marketing can be used to promote a wide range of products.
These influencers can reach a larger audience by sharing their personal experiences with their audience.
Because it has a more significant impact than traditional marketing tactics, this advertising is becoming increasingly popular.
As a result, the number of lifestyle influencers and bloggers has recently increased. Influencer marketing appears to have a bright future as it grows in popularity.
Among the factors fueling this expansion are.
Lifestyle influencers and bloggers are getting more important as social media grows.
This is because of the recent rise of lifestyle influencers and bloggers and the demand for their content and capacity to reach a global audience.
Their expertise in social media, product reviews, and content creation has built their reputation in digital marketing.
These influencers can provide original material that people are looking for these days, which is a significant factor in this rise.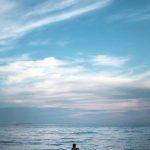 Shadowing
Influencers and bloggers frequently endorse goods and services. However, the current rise of lifestyle influencers and bloggers has brought forth new concerns.
The primary issue with lifestyle influencers is that they are amateurs. As a result, incorrect information spreads over social media networks.
Another issue with lifestyle influencers is that they are readily swayed by firms or brands that pay them for ad income.
This can result in a lack of reliability, leading to trust concerns among their followers.
Influencer marketing has repeatedly proven to be a good business concept. The market is expected to expand from $1.7 billion in 2016 to $9.7 billion in 2020.
It will be $13.8 billion by 2022.
The market is expected to reach $16.4 billion this year.
This increase is attributable to the global pandemic's influence on consumers, marketers' optimization of data collecting for social media marketing, and the increased popularity of short video formats on platforms such as TikTok, Facebook, and YouTube.
Conclusion
The current rise of lifestyle influencers and bloggers is good for the industry's health. It demonstrates their capacity to engage their audience and provide helpful information.
Lifestyle bloggers have become an essential component of brand marketing strategies. They assist businesses in reaching their target consumers via digital media while giving valuable insights and information.
The post The Rise of Lifestyle Influencers appeared first on https://gqcentral.co.uk